Daily Bleed Calendar, Reference Page, Month of February, anarchism, Timeline, Chronology, anarchists, libertarian, individualist, almanac, day book, anarchy archives, anarchiste, what happened during this month, February


The Daily Bleed Detail Reference Page for the month of February
The following entries on this page provide details, subtext or background relating to dated entries cited in the Daily Bleed Calendar, linked from there to the date(s) cited here.

The complete Daily Bleed Calendar, & the pages for this month, are accessible at
http://recollectionbooks.com/bleed/calmast.htm

---





1877 -- [February 2] US: James Miller, a "mulatto," is the first man to be sent to the gallows after Colorado achieves statehood in 1876. Miller, a former soldier, was convicted of shooting & killing a man who had earlier forced him, at gunpoint, to leave a dance hall reserved for whites. When Miller was hanged in West Las Animas on February 2, the trap door would at first not open. When it eventually fell, the trap door detached & came to rest on the ground. Miller dropped, but the hanging rope was too long, & Miller's feet came to rest on the trap door below. The trap door was then removed, so that Miller could swing freely. He then strangled for 25 minutes before expiring. The local sheriff, reportedly distraught over the botched execution, resigned & left town.


---

Use your back button to return to your last page

---




1881 -- [February 2] Rosario Dulcet Martí lives, anarquista (Spain?).
http://www.alasbarricadas.org/ateneovirtual/index.php/2_de_febrero


---

Use your back button to return to your last page

---




1915 -- [February 2] María García lives, anarquista (Spain?).
http://www.alasbarricadas.org/ateneovirtual/index.php/2_de_febrero


---

Use your back button to return to your last page

---



1938 -- [February 2] US: Firebrand Emma Tenayuca Pecan Sheller's Strike, San Antonio, Texass.

On Jan. 31, 1938, some 12,000 San Antonio pecan shellers—mostly Latino women—walked off their jobs.

A three-month strike followed, in which the pecan shellers confronted both management & San Antonio politics. The strike began because of a pay cut. The wages of shellers who had earned six or seven cents a pound (six cents for pieces, seven cents for halves) were reduced to five & six cents a pound. Wages for crackers were cut from 50 cents to 40 cents for each 100 pounds.

San Antonio officials strongly opposed the strike. More than 700 arrests were made. Owen Kilday, chief of police, stated under oath that the strike was part of a "Red plot" to gain control of the West Side of San Antonio. George Phillip Lambert, an activist in the strike, claimed that the political leaders feared the Mexican-Americans would become aware of their own power. Picketing of the 400 factories was complicated by police actions. Kilday claimed that there was no strike & dispersed demonstrators & arrested picketers. In one week in February, 90 male pecan shellers were arrested & imprisoned with 200 other prisoners in a county facility designed to hold 60.

The strike received national & international attention because of the mass arrests. Emma was eventually hounded out of Texass.

In February, low wages in the pecan industry lead to a month-long strike at the Southern Pecan-Shelling Company. Emma Tenayuca, a charismatic young leader, helps to organize the walkout that wins wage increases. Luisa Moreno recruits many of the workers for the United Cannery, Agricultural, Packing, & Allied Workers of America (UCAPAWA) union.

http://www.jocelync.com/wom03.html
http://en.wikipedia.org/wiki/Emma_Tennayuca




---

Use your back button to return to your last page

---



1898 -- [February 5] Pietro Gori, long-time lawyer for anarchists & workers, today defends the workers & peasants being tried for their involvement in popular agitations / difende assieme agli avv. Zerboglio e Dello Sbarba gli operai e i contadini di Campiglia Marittima che avevano partecipato alle agitazioni popolari d'inizio d'anno.

Short overview of this period in Pietro Gori's life, from Franco Bertolucci's chronology:

---

Use your back button to return to your last page

---



1927 -- [February 5] The Dielo Trouda (Workers' Cause), a publishing group founded by Nestor Makhno, Peter Arshinov & other exiled Russian & Ukrainian anarchists in Paris, issues an invitation to an 'international conference', based on their 'Organisational Platform'.

Before this conference a preliminary meeting is held on the 12th. Present, apart from the Dielo Trouda Group, was a delegate from the French Anarchist Youth, Odeon; a Bulgarian, Pavel, in an individual capacity; a delegate of the Polish anarchist group, Ranko, & another Pole in an individual capacity; several Spanish militants, among them Orobon Fernandez, Carbo, & Gibanel; an Italian, Ugo Fedeli; a Chinese, Chen; & a Frenchman, Dauphlin-Meunier; all in individual capacities. This first meeting was held in the small backroom of a Parisian cafe.



http://anarchism.ws/platform.html
http://blackeyepress.wordpress.com/2009/09/20/nestor-makhno/
http://blackeyepress.wordpress.com/2009/03/05/peter-arshinov/

---

Use your back button to return to your last page

---



-- [February 6] Mikhail A. Bakunin (1814-1876) anarchist

The eldest son of an aristocratic family, Bakunin spent his youth on the family estate, which educated him to peasant ways through his association with the serfs. He renounced a military career to pursue philosophic studies at the Universities of Moscow & Berlin.

In 1843, in Switzerland, he befriended Weitling, whose imprisonment attracted the attention of the Russian authorities, & he was summoned to return. He refused & made his way to Paris where he learned greatly from Marx & Proudhon, although dislike of Marx prevented any closeness between them. 1849, in Dresden, he was arrested & returned to Russia as a fugitive, where he spent eight years in solitary confinement. After four more years in Siberia & a marriage to a young woman strangely distant from his political concerns, he made his way to London where he worked for a time with Herzen.

Making his way to Italy, Bakunin organized in 1864 a secret international brotherhood known later as the "International Alliance of Social Democracy." In 1868 he joined the First International, where his antiauthoritarian doctrines were strongly opposed by the Marxists. After the resulting split in 1872, the Bakuninists continued as a separate organization.

In ill health, Bakunin retired from the movement in 1874 after the abortive Bologna insurrection. He died & was buried in Rome.





---

Use your back button to return to your last page

---



1918 -- [February 6] Italy: Temistocle Monticelli, secretary of the Comitato di Azione Internazionalista Anarchica (Anarchist International Committee of Action), arrested, relegated.

Temistocle Monticelli

Italy: Temistocle Monticelli, secretary of the Comitato di Azione Internazionalista Anarchica (Anarchist International Committee of Action), arrested, relegated. Other members arrested & confined at Lipari are Emilio Raimondo, Pasquale Binazzi & his partner Petroni Carlotta Zelmira. Organized during the war, among the committee's major activities was providing support for the victims of repression, for internees & for exiles. With their arrests, & that of Torquato Gobbi, & the death of Gregorio Benvenuti, the committee was broken up.

http://www.fdca.it/fdcaen/press/pamphlets/sla-3/1.htm
http://www.ephemanar.net/fevrier06.html

---

Use your back button to return to your last page
or visit February 6

---



1941 -- [February 6] Maximilien Luce, French painter & engraver. A reader of Jean Grave's "La révolte," & eventually his friend. In 1887, Pissaro, Seurat & Signac inducted him into their group of neo-impressionists.

Luce produced many drawings for anarchist newspapers such as "Le père Peinard," "La révolte," "L'en dehors."

In 1894, during the repression following the attacks of Ravachol, Vaillant & others, Luce was imprisoned — indicted as a "dangerous anarchist" whose drawings were judged "inciting people to revolt". Luce produced a series of lithographs based on this prison experience, accompanied with text by Jules Vallès. After his release he collaborated on the review "Les temps nouveaux". Became President of the Society of Independent Artists in 1934, & signed a petition calling for antifascist fighters. Luce left many thematic works involving the Paris Commune, the daily life of the common worker & peasant, etc.




---

Use your back button to return to your last page

---



1943 -- [February 6] US government requires the 110,000 Japanese-Americans imprisoned in internment camps to answer loyalty surveys. Question 27 asks draft-age men: "Are you willing to serve in the US armed forces on combat duty, wherever ordered?"

22% of the 21,000 second-generation respondents will answer "no" or give no response. Known as Nisei [nih-say], these U.S.-born Japanese-Americans are not expressing disloyalty but their protest against the internment.

In January 1944, the Selective Service began reclassifying to 1-A the Nisei men who answered "yes" to the question & issuing draft notices.

After more than 300 Nisei refuse to be inducted, authorities arrest & indict Frank Emi & six others for conspiracy to violate the Selective Service Act. The seven are found guilty & sentenced to four years at Leavenworth Federal Penitentiary in Kansas.

http://www.janm.org/projects/clasc/resources.htm



---

Use your back button to return to your last page

---



1951 --

[February 6] France: Marcelino Massana arrested in Toulouse.

Anti-Franco guerrilla

Massana's "tremendous prestige derives from his intense struggle against Franco in 1944-50, years when he carried out countless operations in the Catalan Pyrenees (blowing up electricity pylons, carrying out expropriations, making border crossings with documents, weapons & other fighters, etc.), frequently in the company of Vila Capdevila, Senzill, Antonio Sánchez, Puig Torres, Pons, Dot, Saborit, Saturnino Sanz, Pérez Pedrero, Adrover, Massip, Crespo, Benítez, F. Martínez, Arcos, M. Sabaté, Pepe Blanco, etc., especially in 1949 when he was frenetically active in the Manresa-San Vicente de Castellat-Rocafort comarca, enjoying considerable popular support.

The work he did for the Libertarian Youth members involved in the publication of the clandestine "Ruta" likewise seems significant.

Massana is one of the greatest of the anti-Franco guerrillas, on a par with Sabaté, Vila Capdevila & Facerías."


Sources: Sabate: Guerrilla Extraordinary,

Antonio Téllez

(Cienfuegos Press, 1974) pp110-111; Miguel Iñiguez, A Historical Encyclopaedia of Spanish Anarchism

http://www.christiebooks.com/PDFs/Encyclopedia1.pdf

---

Use your back button to return to your last page
or visit February 6

---



1883 --

February 1883

"La FEDERACIóN IGUALADINA"

The weekly "La Federación Igualadina" first appears during this month [exact date not given —ed.]. Newspaper published in Igualada, Spain, February 1883— July 1885.

It was launched on the decision of the local council of Igualada labor societies, as the labor weekly for their comarca, & attained a print-run of 5,000 copies. "La Federación Igualadina" took an anarcho-collectivist line, sub-titled "Organ of the Igualada Federated Branches & Echo of the Proletariat" & it bore the motto "Anarchy, Federation, Collectivism."

The editorial team made up of Marbá, Font, Llansana, F. Carbonell, Botines, Serret, Carreres & Palomes produced 128 issues, which included writings from Pierre-Joseph Proudhon & Francisco Abayá.

http://www.christiebooks.com/PDFs/Encyclopedia1.pdf

.

---

Use your back button to return to your last page

or visit today's

Daily Bleed

Calendar

---



1899 -- [February 7] Louis Louvet (1899-1971) lives, Paris. Anarchist, anarcho-trade unionist, in the Syndicat des Correcteurs d'imprimerie since 1937.

Produced many anarchist publications: Le libertaire (1924), L'éveil des jeunes libertaires (Awakening of the Young Libertarians; 1925,) L'Anarchie (1925), La revue anarchiste (1925), Controverse (1932), Ce qu'il faut dire (1944), Les nouvelles pacifistes (1949), Contre courant (1951). Also a member of the drafting of Monde Libertaire (1957).

With his companion, Simone Larcher, Louvet organized "Les Causeries Populaires" (Popular Talks), continuing the action of Libertad. Participant in founding the AFA (Association of Anarchist Federations) in 1928, then in rebuilding of the anarchist federation in 1945, as well as with the CNT in 1946. Free thought, anticlericalism & neomalthusianism informed his activities until his death, March 15, 1971.




---

Use your back button to return to your last page

---



1913 -- [February 7] The "Bull Moose Special" attacks the miners' tent colony at Holly Grove.

It's dark as a dungeon & damp
as the dew,
Where the danger is double &
pleasures are few,
Where the rain never falls &
the sun never shines,
It's dark as a dungeon way down
in the mine.

— Merle Travis, "Dark as a Dungeon"

http://www.rootsweb.com/~wvcoal/war2.html
http://www.nps.gov/history/nhl/DOE_dedesignations/Jones.htm
http://www.wvgenweb.org/wvcoal/




---

Use your back button to return to your last page

---



1986 -- After huge popular protests, Beloved & Respected Comrade Leader Playboy dictator "Baby Doc" Duvalier flees Haiti, ending 35 years of this U.S.-sponsored terrorist dictatorship. He was whisked to France on a US jet.

1969: Port-au-Prince
A Law Condemns to Death Anyone Who Says or Writes Red Words in Haiti . . .




---

Article One: Communist activities are declared to be crimes against the security of the state, in whatsoever form: any profession of Communist faith, verbal or written, public or private, any propagation of Communist or anarchist doctrines through lectures, speeches, conversations, readings, public or private meetings, by way of pamphlets, posters, newspapers, magazines, books, & pictures; any oral or written correspondence with local or foreign associations, or with persons dedicated to the diffusion of Communist or anarchist ideas; & furthermore, the act of receiving, collecting, or giving funds directly or indirectly destined for the propagation of said ideas.

Article Two: The authors & accomplices of these crimes shall be sentenced to death. Their movable & immovable property shall be confiscated & sold for the benefit of the state.

Dr. Francois Duvalier
President-for-Life
of the Republic of Haiti

---

— Eduardo Galeano, Century of the Wind, p207-08

Cited, Daily Bleed, Feb 7, 1986





This citation also appears at:
http://recollectionbooks.com/bleed/0207b.htm#0207


Other citations from Eduardo Galeano may be found in the Stan Iverson Archives, at
http://recollectionbooks.com/siml/library/index.html#galeano

---

Use your back button to return to your last page

---



1919 -- [February 8] "La Canadienne" strike in Barcelona, Spain. Lasts 44 days, & extends to other companies, & becomes a General Strike. The government imprisons 3000 strikers of the anarchist CNT, & declares martial law.

The workers refused to be cowed by the government & the army. They win a favorable agreement in mid-March when the company agrees to reinstate all workers with wage increases & grants the 8 hours day; those imprisoned during the strike are also to be released. Over 20,000 people turn out to greet the release of the CNT leaders & hear them (including Salvador Segui) speak. The end of the strike is proclaimed, but in the face of the refusal of the army to release a score of still imprisoned militants, they will strike again in a beautiful show of solidarity on March 24, 1919.



http://www.ephemanar.net/fevrier08.html


---

Use your back button to return to your last page

---




1890 --

[February 9] France: First issue of the weekly magazine "Le Bandit du Nord" Organe Anarchiste.

A short-lived attempt, producing only two numbers. The principal writer would have been Anthelme Girier-Lorion.

"Renovating! … light the fire of the middle-class world. That all tyrannies, all iniquities, all the authorities are consumed in this immense blazing inferno & that the people come while singing to dance around this splendid bonfire, which lights the universal banquet where it has forks & spoons put there for all."

http://www.ephemanar.net/fevrier09.html
---
Use your back button to return to your last page
---

1923 -- [February 9] France: Emile Masson (1869-1923) dies, in Paris, the evening of February 8-9. A Breton militant, professor, writer & libertarian socialist propagandist.
---
Use your back button to return to your last page
---


1923 --
El rebelde
---


"- ¡Ajajá! Y ya estamos en plena revolución, ¿verdad?
- ¿Y por qué no? ¿Quién puede adivinar lo que produzca una chispa?
- ¡Ah, criollo ignorante y bárbaro!
- ¿Bárbaro? Puede. Pero para mí que los bárbaros, los ignorantes son ellos, los que solo hacen las cosas a medias…"

— Alberto Ghiraldo (1874-1946), El rebelde, Febrero 10 de 1923

http://web.archive.org...revistacontratiempo.com.ar/ghiraldo.htm

image courtesy of http://www.revistacontratiempo.com.ar

---
---
Use your back button to return to your last page
or visit today's Daily Bleed Calendar
---


1890 --
Italy: Virgilia d'Andrea (1890-1932) lives, Sulmona- Abruzzi.

Virgilia d'Andrea

[February 11]





Italian poet (« poétesse de l'anarchie »), teacher, writer. Met Armando Borghi while a teacher & from then on was a dedicated anarchist. Her anti-fascist activities forced her to leave Italy, & she continued the struggle in Germany, Holland, France & the US. Wrote Tormento, a volume of poetry published in 1922 in Italy; L'Ora di Marmaldo, a collection of prose published in France in 1928; & Torce nella Notte, a collection of articles & treatises published in NY a few days before her death.

"Virgilia d'Andrea is a reminder of the passion that anarchism could (& should!) inspire. It is the ideal, the source of hope & beauty. Like Luigi Galleani she writes in emotive & powerful language- a far cry from the formulaic & cold prose that can be found in some areas of our movement. Anarchism is about life, about individual realization, about infinite possibility... "
---
Use your back button to return to your last page
or visit February 11
---


1900 -- [February 12] Fernand Planche (1900-1974) lives, Auvergne. French writer/activist of "Anarchist Synthesis" (establishing links between all the various tendencies).
Synthesist

A founder of the review "La conquête du pain", & participant in "Brochure mensuelle."

Imprisoned the winter 1939-1940 for inciting soldiers to desert, then interned in Germany as a "subversive element." Helped rebuild the libertarian movement after the war, then moved to New Caledonia in 1950, where he opposed colonialism.

Wrote Durolle au pays des couteliers, a biography of Louise Michel &, with Jean Delphy, a biography of Peter Kropotkin.

http://www.ephemanar.net/fevrier12.html
---
Use your back button to return to your last page or visit February 12
---


1927 -- [February 12] France: Preliminary meeting is held for 'international conference', based on the Dielo Trouda group's 'Organisational Platform.'

Platformists
Present, apart from the Dielo Trouda group (founded by Nestor Makhno, Peter Arshinov & other exiled Russian & Ukrainian anarchists in Paris), was a delegate from the French Anarchist Youth, Odeon; a Bulgarian, Pavel, in an individual capacity; a delegate of the Polish anarchist group, Ranko, & another Pole in an individual capacity; several Spanish militants, among them Orobon Fernandez, Eusebio Carbó, & Gibanel; an Italian, Ugo Fedeli; a Chinese, Chen; & a Frenchman, Dauphlin-Meunier; all in individual capacities.


... show details

http://blackeyepress.wordpress.com/2009/09/20/nestor-makhno/
http://libcom.org/library/platform-1
---
Use your back button to return to your last page
or visit February 12
---


1937 -- [February 12] Christopher Caudwell is killed by the fascists in the valley of Jarama, during his first day of battle. He was last seen firing a machinegun, covering the retreat of his section from a hill about to be taken by the Moors.
---
Use your back button to return to your last page
---


1961 -- [February 12] Kenneth Rexroth's personalist approach to poetry & critique of impersonalism...


In Assays, the most important selection is "The New Poetry," an essay first published in the New York Times Book Review, today.

In this essay, after reviewing the history of US poetry in the 20th century, Rexroth profiles over a dozen active poets whom he recommends. In a sense, Rexroth prepares a road map to Donald Allen's The New American Poetry (1960).

For special praise he singles out Denise Levertov, Robert Creeley, Robert Duncan, Gary Snyder, & Philip Whalen. Facing the difficulty readers might have in obtaining books by these poets, Rexroth identifies two publishers specializing in the "avant-garde, Grove Press & New Directions."

Examining these two books reaffirms the important role played by Rexroth's publisher, New Directions, in fashioning the emerging new taste. Perhaps not as well remembered is the part played by The Nation in the late 1950s & early 1960s in opening new poetic opportunities.

16 of the 38 pieces in these two books were published first in that magazine. With their spirit, breadth, learning, & strong outsider stance, the essays by Rexroth in these two collections played a significant role in developing the view of North American poetry in the 1960s.

http://jacketmagazine.com/23/rex-garren.html
---

Use your back button to return to your last page
or visit February 12

---


1884 -- [February 13] Italy: In Florence, the state police seizes, for the third time, the newspaper of the anarchist communists, "La questione sociale," arresting its editor, Pilade Cecchi, & eventually he is condemned to four years in prison / A Firenze, la polizia di stato sequestra, per la terza volta, il giornale dei comunisti anarchici 'La questione sociale', arrestando il suo redattore, Pilade Cecchi, che verrà condannato a quattro anni di carcere.
Max Nettlau wrote of this period:

In the interval before the trial the "La Questione Sociale" began to be published (end of December). It was interrupted after the seventh issue, when the printer, a republican, refused to continue ("Revolte," March 16); later on the responsible editor, P. Cecchi, was arrested & did 21 months in prison, which led to another interruption (June 8, 22, 1884).

Meanwhile the police court trial took place in Rome (February, 1884); no witnesses for the defense were admitted, only police information, & the sentences were: Merlino, four years prison; Malatesta & Pavani, three years; Biancani (absent), two-1/2 years; Pornier (absent) & Rombaldoni, 15 months; Trabalza & Venanzi, six months.

[Source: Max Nettlau, Errico Malatesta: The Biography of an Anarchist.]

---
Use your back button to return to your last page
---


1934 -- [February 13] A CNT call, on the 13th of February 1934, for the UGT to clearly & publicly state its revolutionary objectives, had met with no reply.

As Peirats argues, "[t]hat the absence of the CNT did not bother them [the UGT & Socialist Party] is clear from their silence in regards to the [CNT's] National Plenary's request." [Peirats, Anarchists in the Spanish Revolution, p. 96]

Rhetoric aside, the Socialist Party's main aim in October seems to have been to force new elections, so they could again form a (mildly reformist) coalition with the Republicans (their programme for the revolt was written by right-wing socialist Indalecio Prieto & seemed more like an election manifesto prepared by the Liberal Republicans than a program for revolutionary change). This was the viewpoint of the CNT, for example. Thus, the CNT, in effect, was to be used as cannon-fodder to help produce another government that would attack the CNT.

Source: "Marxists & Spanish Anarchism"
http://flag.blackened.net/intanark/faq/append32.html


---



1951 -- [February 14] France: During this month, in Paris, the first number of the monthly anarchiste "Contre-Courant" begins publishing.

"Contre-Courant"

In February 1951, left in Paris the first number of the monthly books of social studies "Contre-Courant" (after a preparatory number out of the ordinary published in December 1950). Louis Louvet oversaw its publication, involving many collaborators, during its lengthy run until 1968. "The political, philosophical, moral currents involve the company towards totalitarianism. While waiting for that the dictatorship of right-hand side or left, of which the methods are similar, opens its concentration camps or carries out the summary executions, the state control penetrates everywhere, the birthrate wants to be excessive, of party of the Church saps the public school, the tax department is omnipotent, the exterminating war prepares. In the circumstance, "Counter-current" does not need to justify its title. It is sufficed for itself. It will be the body of all those which aspire to peace & freedom, without ulterior motives." (epigraph of the February 1952 issue)

... show details

---

Use your back button to return to your last page
or visit February 14

---




1977 -- [Febrero 14] Francisco Iglesias dies.
http://www.alasbarricadas.org/ateneovirtual/index.php/14_de_febrero


---

Use your back button to return to your last page

---



1892 -- [February 15] Belgium: En 1892, sortie à Bruxelles (Belgique), du premier exemplaire de "L'Antipatriote" Plus de Frontières! -L'Humanité libre! Organe révolutionnaire annuel. Epigraphe "Le patriotisme est le dernier refuge des coquins" August Spies & "Notre ennemi, c'est notre maître" de La Fontaine.

L'Antipatriote

Un autre numéro sortira en 1894, mais des poursuites seront engagées "pour incitation à la désobéissance" contre l'anarchiste Henri Willems (auteur des articles publiés dans "L'Antipatriote" et "Le libertaire" belge) et l'imprimeur Charles Herkelboeck.

// In 1892, left with Brussels (Belgium), first specimen of "Antipatriote" More Borders! - Free Humanity! Annual revolutionary body. Epigraph "patriotism is the last refuge of rascals" A. Spies & "Our enemy, it is our Master" of the Fountain. Another number issued in 1894, but of the continuations will be committed "for incentive with disobedience" against the anarchist Henri Willems (author of articles published in "Antipatriote" & "the Belgian Libertarian") & the printer Charles Herkelboeck.
http://www.ephemanar.net/fevrier15.html

---

Use your back button to return to your last page
or visit February 15

---



1892 -- [February 15] Bulgaria: "Société Libre" premiers, founded at the initiative of Mikhael Guerdjikov. It is the first paper representing social anarchism published in the country.

Bulgaria: "Société Libre" premiers, first paper representing social anarchism published in the country. Intended as a semi-monthly, it is subject to repression.

The second number, published clandestinely, is dated March 1, 1907, then Guerdjikov will be stopped & the newspaper prohibited. The appears again on May 1, 1923 as a monthly review of the "F.A.C.B" until January 1925, then again in 1932 before being interdict after the fascist coup d'etat of May 19, 1934.
[Details / context]
http://www.ephemanar.net/fevrier15.html

Société Libre




---

Use your back button to return to your last page
or visit February 15

---



1894 -- [February 15] England: The Royal Observatory, in Greenwich, is the apparent target of the Martial Bourdin, a 26 year old French anarchist, who is armed with a bomb, which exploded in his hand.

Some believe Bourdin was duped into carrying the bomb or was on the way to France & wanted to dump it in the Park. His brother in law was widely believed to be a police informer & many writers argue that the whole episode was inspired by this agent provocateur.

Later today police raid the Club Autonomie in London, arresting all of those inside & find that Bourdin had been a member of this club which had attracted mainly foreign anarchists. Many were deported but no charges were made. The funeral of Martial Bourdin became a rallying point for anarchist sympathisers in London & attracted huge crowds.

The incident became famous due to Joseph Conrad's book The Secret Agent (1907). Conrad used this incident to weave a literary tale of conspiracy & tragedy which was all his own invention. The story further inspired Alfred Hitchcock in his film Sabotage (1936).

The echoes of this long gone incident continue to resonate: in July 1996 the FBI described how the 'Unabomber', Theodore (Ted) Kaczynski, was inspired by Conrad in his 18 year bombing campaign against scientific institutions. Kaczynski had apparently often used the alias Conrad.

Propaganda by Deed - the Greenwich Bomb of 1894

Philip Taylor

Working life at the Royal Observatory, Greenwich in the 1890's must have been generally uneventful...

... show details


---


Use your back button to return to your last page



---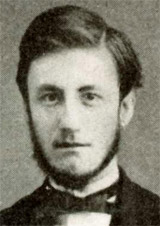 1844 -- [February 16] James Guillaume, born February 16, 1844, died in 1916. ... show details
---

Use your back button to return to your last page


---

1848 -- [February 16] France: Octave Mirbeau (1848-1917) lives. Prolific short story writer (1,200), novelist, anarchist, antimilitarist, dramatist. A founding member of the Académie Goncourt. Died on his birthday, 1917.
Throughout the 32 years of his anarchist period, intensely antimilitarist & anticlerical. Among his other causes were feminism, the abolition of child labor, the fight against Russian Czarism & the repression of Japanese dissidents, abolition of capital punishment, defending the rights of working people & their unions, & the defense of libertarian education.


http://www.infoshop.org/Octave-Mirbeau


---

Use your back button to return to your last page
or visit February 16



---



1939 -- [February 16, 1939] Jacques Vallet lives, Stenay (dép. de la Meuse). Journalist, poet, art critic & libertarian author.

Vallet's youthful passion for drama led him to join theatre companies in Avignon & Paris. In 1964 he published Les Chiens de la nuit (The Dogs of Night).

He traveled in the Near East & Japan & began collaborating on numerous journals, including "Libération." Critical of modern art, he wrote several monograms dedicated to his painter friends. In 1977, he began "Le Fou parle", a libertarian review of art & humor, which gathered, until 1984, hundreds of writers & artists. During this year he also participated in the "International Anarchist Meeting" in Venice, Italy.

From 1983 to 1986 Vallet & the painter Christian Zeimert provided an art show on Radio Libertaire. Since 1992, he has regularly participated in the broadcasts of "Les Décraqués" & "Les Papous dans la tête" on France-Culture.

In 1997, Vallet began attacking the "police procedural" genre while also writing his own novels in the "Octopus" mystery series (involving a character first created by Jean-Bernard Pouy): his first was "L'amour tarde à Dijon," followed by "Pas touche à Desdouches"(1997), "La Trace"(1998), "Une coquille dans le placard"(2000), "Monsieur Chrysanthème"(2001), "Sam Suffit"(Pierre de Gondol, 2001), "Ablibabli"(2003). Chez Zulma, published "Animaux de Furetière," 2 volumes (2003).

In June 2002 he became involved with the revue "Anartiste" with the group "La Vache folle" (The Mad Cow).

http://www.ephemanar.net/fevrier16.html#vallet

"Dois-je mettre le nez dans le cloaque du monde? La vie est trop vaste trop fuyante pour que je la comprenne. Alors, j'écoute les poètes."

— cited in "Libé" July 12, 2003

---

Use your back button to return to your last page

---



1970 -- Pedro Vallina Martinez (June 29, 1879-February 16, 1970) dies, in Veracruz, Mexico.

Outstanding figure of Andalusian anarchism. Medical doctor, militant involved in the labor movement, in & out of prison & exile for his opposition to Spanish repression & fascism.

While a young medical student Pedro Vallina was a member of the Spanish F.T.R.E. During this period he condemned to eight years of forced labor in prison for spreading anarchist propaganda in Spain.

Vallina, however, escaped the jaws of "justice" & slipped into France....


... show details

---

Use your back button to return to your last page

---



2001 -- Giuliani On Art, Hitler On Art II

by Robert Lederman

NY City's #1 art critic is at it again. Mayor Rudolph Giuliani, the noted adulterer who married his cousin, dumped his second wife on live television, parades about town with his mistress at taxpayer expense & violates the US Constitution as if doing so was a form of yoga now wants to create a decency task force to police the Big Apple's art museums.

"A peeved Mayor Giuliani vowed yesterday to form a commission to set decency standards for taxpayer-funded cultural institutions after the Brooklyn Museum mounted another exhibit he deemed anti-Catholic. "I'm going to put together a group of people & call it a task force or a commission that can set decency standards for those institutions that are using your money - the taxpayers' money," the mayor said...Hizzoner called the photos "disgusting, outrageous."

ART-SICK RUDY WANTS 'DECENCY' TASK FORCE NY Post 2/16/2001

The latest piece of art to attract the Mayor's attention is called, Yo Mama's Last Supper, a photographic assemblage which depicts the disciples as robed Black men & Jesus as a nude Black woman....
... show details

---

Use your back button to return to your last page

---



2000 -- UNITARIAN CALL

FOR THE DEMONSTRATIONS TO BE HELD ON THE 4TH CENTENNIAL OF THE SACRIFICE OF GIORDANO BRUNO SUBMITTED TO TRIAL BY THE UNIVERSAL HOLY INQUISITION FOR THE FREE IDEAS ON PHILOSOPHY, ART & SCIENCE HE PROFESSED IN ITALY & EUROPE, BURNT ALIVE AT THE STAKE IN CAMPO DE' FIORI SQUARE IN ROME ON FEBRUARY 17TH, 1600, BY ORDER OF THE HOLY OFFICE IN THE HOLY YEAR OF JUBILEE, UNDER THE REIGN OF CLEMENT THE 8TH, PONTIFF OF THE HOLY ROMAN CHURCH.

Campo de' Fiori is a square where, during the dominion of temporal power by the Church, the Pope-King had the heretics put to stake, men & women that didn't bend to the Inquisition & to clerical absolutism.

Here, in 1889, the heart of popular Rome erected the memorial dedicated to Giordano Bruno, celebrating it every year with public demonstrations that were forbidden only during the fascist period.

With the Holy Year 2000, the Church is self-glorifying before the world, sanctifying its own mission, absolving itself for all misdeeds committed, reaching unsurpassed cheek with the canonization of the last Pope-King, Pious the 9th, who repressed the Roman Republic of 1849 in a bloodbath. He excommunicated the leagues of craftsmen, workers & peasants at birth.


... show details

---

Use your back button to return to your last page

---



1887 -- Juan Peiro, Spanish anarcho-syndicalist theorist & militant in the CNT. An assiduous contributor to the libertarian press with his many reviews & newspapers.

November 4, 1936, Juan Peiro became Minister of Industry in the government of Caballero Largo (three other anarchists — 'Pajaros Carpinteros' ('woodpeckers')— also took major posts). His participation, of short duration, is heresy to libertarians of principle who argue that despite the justification of being in a state of war, it will not prevent defeat, nor the treason of the Stalinist participants.

Following the victory by the Fascists in Spain Peiro took refuge in France in 1939, but was extradited to Spain by Pétain.

Juan Peiro was shot when he refused to collaborate with Franco's government, in Valencia, July 24, 1942.

(José Peiro, his son, devoted a book to him.)

"Objetivos y accion del sindicalismo"
http://dftuz.unizar.es/a/files/anarq-ph/95002.htm

Fragmentos de "Ideas sobre sindicalismo y anarquismo"
http://dftuz.unizar.es/a/files/anarq-th/95001.htm

"Revision de las tacticas de lucha"
http://dftuz.unizar.es/a/files/anarq-th/95002.htm


Ephéméride Anarchiste
http://www.ephemanar.net/fevrier18.html

Juan Peiro Belis (1887-1942) lives, February 18, Barcelona.




---

Use your back button to return to your last page
or visit February 18

---



1869 -- [February 19] Fritz Oerter, anarchist, lives.
http://www.ephemanar.net/fevrier19.html


---

Use your back button to return to your last page

---



1903 -- [February 19] Kay Boyle lives. Novelist, short story writer, anti-war activist. Journalist for The New Yorker in the 1940s documenting the fall of France. Founder of the San Francisco chapter of Amnesty International in the 1980s. Imprisoned for protesting the Vietnam War. Wrote Plagued by Nightingales.

Loved Dubonnet, Paul Robeson, razor clams, & sang "Miss Otis Regrets" like no one else. In Paris in the 20's, NY in the 40's & in jail in the 60's. Close friends included James Joyce, Man Ray, Picasso, Joan Baez, & Katherine Anne Porter. S. I. Hayakawa labeled her the most dangerous woman in America.

In 1967 at the height of the Vietnam War protests, Hayakawa, president of SF State University, (& later US Senator), publicly fired Boyle for her active role in the student protests. She was 65 years old.

As an American expatriate writing in Paris in the 20's & 30's, a journalist documenting the fall of France in the 40's for "The New Yorker," a blacklisted writer in the 50's, an anti-war activist & essayist in the 60's & 70's, & founder of the San Francisco chapter of Amnesty International in the 80's, Kay Boyle's literary & political career is a chronicle of the events & concerns of the 20th century.


... show details

---

Use your back button to return to your last page

---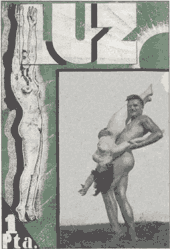 1932 --
Spain: Cover of this review of free-culture, anarchist-naturist "Luz," published in Barcelona since 1931.
http://www.ephemanar.net/fevrier19.html#luz2

---
Use your back button to return to your last page
---

1962 -- [February 19] Émile Armand (1872-1962), dies.
"J'expose, je propose, je n'impose pas".

"Il vécut, il se donna, il mourut inassouvi".

Émile Armand (pseudonym of Ernest-Lucien Juin)

Individualist anarchist. Wrote Poésies composées en prison, l'Initiation individualiste anarchiste" (1923) & La révolution sexuelle et la camaraderie amoureuse (1934). A founder of "Ligue Antimilitariste" with George Mathias Paraf-Javal, another intransigent individualist.

Armand translated Emma Goldman, John Henry Mackay, Max Stirner, etc. Started out in the Salvation Army, but became an anarchist after reading Jean Grave's "Temps nouveaux". Joined a christian Tolstoyan anarchist group, & began publishing "L'Ere nouvelle", then moved to an individualist position.

Fluent in numerous languages (self-taught), he published a number of newspapers & wrote thousands of articles for the libertarian press. Jailed numerous times, including during WWI for advocating desertion, & sent to internment camps during WWII.




ARMAND (Émile)

Juin, dit Ernest Armand, né à Paris le 26 mars 1872; mort à Rouen le 19 février 1962. son pére, combattant de la Commune l'éleva laïquement, mais, vers l'âge de seize ans, la lecture du Nouveau Testament l'impressionna fortement et consacra toute son activité à l'Armée du Salut.

En 1895-1896, cependant, il est séduit par les idées anarchistes à la lecture des Temps Nouveaux de Jean Grave et en avril 1901, il fonde un organe de tendance tolstoïenne ou anarchists chrétienne, L'Ere nouvelle. Il devint ensuite individualiste anarchiste et dirigea quelques temps L'Anarchie. Il a publié un grand nombre d' écrits où il défend ses conceptions et où il accorde une grande importance au problème de la libération sexuelle: "La camaraderie amoureuse qui n'inclut pas les manifestations amoureuses est une camaraderie tronquée; l'hospitalité d'où est absente le sexualisme est mutilée; un abonné de L'En-Dehors qui m'invite n'a pas à s'étonner que je le prie d'exercer à mon égard une hospitalité complète ou alors il ne comprend pas ce qu'il lit.î Joint un volume imprimé (E. Armand, Ainsi chantait un en dehors, 1925) dans lequel sont repris quelques-uns des soixante-quatorze poèmes manuscrits.

Source: http://www.livre-rare-book.com

L'Anarchie from April 4th, 1912 to September of this year. See Armand's article, "A Visit to L'Anarchie," at the Stan Iverson Memorial Archives,
http://recollectionbooks.com/siml/library/
http://anarchie.joueb.com/news/ernest-lucien-juin-dit-e-armand-1872-1962
http://www.marxists.org/archive/armand/index.htm
http://raforum.info/article.php3?id_article=2427&lang=en

E. Armand et «la camaraderie amoureuse», Le sexualisme révolutionnaire et la lutte contre la jalousie (pdf file, 10 pages; Gaetano Manfredonia & Francis Ronsin; Written for the workshop 'Free Love & the Labour Movement' in the series 'Socialism & Sexuality', International Institute of Social History, Amsterdam, 6 October 2000):
http://www.iisg.nl/womhist/manfredo.pdf
"E. Armand As I Knew Him+, by Mauricius:
http://raforum.info/mot.php3?id_mot=205&lang=en
http://tmh.floonet.net/articles/revintro.html



---

Use your back button to return to your last page

---


1964 --
[February 19] France: Five Spanish libertarians begin a hunger strike at the infamous Fresnes prison to draw attention to their plight. Still imprisoned (out of 21 originally arrested in September 1963), they are all released a few days from now.
Their release coincides with an anti-Francoist campaign launched by the Committee for a Free Spain, founded in December by Louis Lecoin, an old hand in solidarity campaigns. An appeal publicizing the plight of these youths, appeared in "Action Libertaire" (organ of the French section of the International Federation of Libertarian Youth):

"The editorial group of "Action Libertaire" appeals to the militants of all countries to draw attention & to request their moral & material assistance to support the activity of the Federación Ibérica de Juventudes Libertarias (FIJL), which, despite the heavy repression it has been subjected to recently, continues its struggle in Spain against fascism & for the defence of anarchist ideas (...)."


http://www.ephemanar.net/fevrier15.html


---

Use your back button to return to your last page
or visit February 19

---


1839 -- [February 20] US: Congress prohibits dueling in District of Columbia. Population of politicians explodes, rivalling sewer rats.
Sewer rats

Because of the popularity of dueling in the military & the great number of military men in the District; dueling was outlawed relatively early compared to other states & territories.

Enter the "Bladensburg Dueling Grounds" aka "Valley of Chance" aka "Washington's Dark & Bloody Grounds" in nearby Bladensburg, Maryland. Famed as the location of more than fifty duels, the area was adjacent to the District line so that residents of Virginia & the District of Columbia could evade the laws of and observation by the constables of their own territories.

Most notably, Commodore Stephen Decatur, naval hero of the War of 1812 & conqueror of the Barbary Pirates was killed there on March 20, 1820. Congressman Jonathan Cilley of Maine became the first & only member of the House of Representatives killed in a duel when Representative William J. Graves of Kentucky shot him there. Young Daniel Key, son of Francis Scott Key also died there at the hand of a fellow midshipman, John Sherburne, to settle an argument over the speed of two steamboats.

Bleedster Scott W. Langill, 2006
---
Use your back button to return to your last page
or visit February 20
---


1882 -- [February 20] Margarethe Faas-Hardegger lives (1882-1963).
Married the legal scholar August Faas, who left her & their two daughters to pursue a career as an opera singer.

Studied law, & was in contact with Munich bohemian & Berlin anarchist circles. She was the first secretary for women workers of the Swiss association of trades unions. She was active against fascism & she fought for peace. For many decades she lived in Tessin in the shadow of Monte Verita & had international contacts. She was faithful to her friends & for this reason was imprisoned.

She preached & practiced free love & was lovers with the anarchist writers Gustav Landauer & Erich Mühsam. She was the friend of the workers' doctor Fritz Brupbacher as well as the chemist & pacifist Gertrud Woker.

From about 1870, the Locarno region became a centre of concentrated cultural & artistic development & output: a large number of intellectuals gathered together in Locarno, Ascona & Minusio, as if seeking refuge from the industrial culture dominating Northern Europe.

The anarchist medical doctor Raphael Friedeberg settles in Ascona. Thanks to him, many anarchists come to Ascona: Prince Peter Kropotkin, the doctor of the poor, Frtiz Brupbacher from Zurich, Ernst Frick, Max Nettlau & also ex-members of the Social Democratic Party, Karl Kautsky, August Bebel & Otto Braun.

Margarethe Faas-Hardegger, a follower of the socialist ideas of Gustav Landauer, establishes an anarchist-communist agricultural community in Minusio.

The German anarchist Erich Mühsam hoped to see Ascona become "The Republic of the homeless, the exiled & the destitute". The psychoanalyst from Graz, Otto Gross, plans a university in Ascona for the emancipation of mankind, which will lead to a return to the communist paradise.

On Monte Verità a commune with anarchic characteristics was established. This school of thought was then continued, from 1904, by Erich Mühsam & Johannes Nahl. Mühsam dreamt of founding a republic for the victims of capitalism & society, for the persecuted & the underclass. With the arrival of Raphael Friedeberg in 1904, socio-ethical tendencies began to filter into this anarchic current.

From 1900, the hill above Ascona became a theatre tor the reformation of lifestyles & this continued into the 1920s.

http://www.casettibooks.com/lalinoranza.html

"Hardegger wrote, edited, & organized the distribution of "Der Sozialist" in Switzerland (a Swiss edition appeared in Bern from 1909 onward) & opened a chapter of the Sozialistische Bund. She worked with members of Erich Muhsam's Munich group TAT on projects involving residential & living communes (a few members founded the Ascona Commune). Ultimately, however, everyday problems, including World War I, led the group to disband.

By 1914 Hardegger & Landauer were no longer close, although Hardegger continued to subscribe to his ideas. Despite serious difficulties, in part financial, she continued to work as a translator, struggled for residential & living communes, & later founded the Comitato Pestalozzi for children whose parents had fought in the Spanish Civil war."

--- "On the Waterfront", Newletter #8 of the International Institute of Social History
http://www.iisg.nl/friends/newsletter-8.pdf

Harald Szeemann writes:

"She was an skilled telegraphist, had studied law, was secretary of the Swiss Trades Union Congress from 1905-1909, encouraged the anarchist views of Landauer & Mühsam, led the 'Hammer Group' in Berne, & must have gone to Ascona for her health. In 1912 she was imprisoned because of false evidence given in a legal action against Ernst Frick. She lived with Hans Brunner [1887-1960], initially in a socialist commune in Herrliberg, then from 1919 onwards at Monte Verità in the Villa Graciella [previously the residence of Karl Vesters]."

http://user.cyberlink.ch/~koenig/consider.htm

Margarethe Faas-Hardegger died September 23, 1963.


See Margarethe Faas-Hardegger, L'Exploitée : organe des femmes travaillant dans les usines, les ateliers et les ménages 1907-1908 / Margarethe Faas [et al.] ; intro. [Marianne Enckell] ; reprint. Genève : Ed. Noir, 1977. 88 p.

Ina Boesch: Gegenleben, Die Sozialistin Margarethe Hardegger und ihre politischen Bühnen (Chronos Verlag, 2003).
http://www.hls-dhs-dss.ch/index.php
http://www.antjeschrupp.de/margarethe_hardegger.htm
http://www.margarethe-hardegger.ch/q5.html
In Spanish, http://www.alasbarricadas.org/ateneovirtual/index.php/Margarethe_Faas_Hardegger
See also the "Highlights in the history of Monte Verità,"
http://www.csf.ethz.ch/about/history

Source: http://www.ephemanar.net/fevrier20.html




---

Use your back button to return to your last page

---


1924 -- [February 20] France: Ernesto Bonomini (aka Dick Perry) kills Nicola Bonservizi, a personal friend of Mussolini's, a writer for Mussolini's fascist newspaper, "Popolo d' Italia" & the journal "L'Italie Nouvelle," & secretary of the Parisian "Faisceau." Faced with a possible death penalty, Bonomini received eight years hard labor (later commuted to prison time) when the the murder of Giacomo Matteotti, an Italian antifascist politician, by Mussolini's henchmen, on June 10, 1924, reveals the true face of fascism & creates a sympathetic atmosphere during his sentencing in October.
Born in 1903 in Italy, Ernesto BONOMINI emigrates in France in 1922 following the beating to death of his friend & teacher friend by fascist thugs in Italy, from which he had escaped from four months ago. In 1936, he goes to Spain & takes an active part in the Revolution & the fight against Francoism.

At the beginning of 1939, he is forced to return to France with the Spanish Republicans, & is interned in the camps of the south of France. Bonomini manages to escape to the United States, where he finds work as tapestry maker in the studios of Hollywood.

Bonomini continues his activism, & also writes in the libertarian press under the pseudonym of "Dick Perry."

Sources: http://www.lelibertaire.net/article132.html
In French, see http://www.humanite.fr/2004-07-05_Cultures_-Feux-croises-par-Robert-Deleuse


---

Use your back button to return to your last page

---


1968 -- [February 20] US: The Fugs exorcise the grave of Beloved & Respected Comrade Leader Senator Joe "I have here in my hand..." McCarthy. [Due to the Daily Bleed's High Family Decency Standards, we cannot speculate on what part of his anataomy was in hand.]
Grave Matters

From The Fugs website:

[.....]

1968

I told Newfield that the Fugs were going to give a concert in a few weeks in Appleton, Wisconsin, the hometown of Senator Joseph McCarthy, the famous right wing redbaiting politician who had wrecked careers through falsehoods. He was buried there. Jack Newfield suggested that we exorcise McCarthy's grave. We thought it was a great idea & made preparations. Our friend Allen Ginsberg was also going to perform in Appleton & he agreed to help in the Exorcism.

So, on February 19, 1968 we performed at the Cindarella (sic) Ballroom in Appleton, & the next morning the Fugs, Allen Ginsberg & about 75 friends gathered at McCarthy's headstone and performed a witty ceremony, which we have included for your listening pleasure.

We asked those present at the Exorcism to place a gift on Mr. McCarthy's stone. I looked back as we left & saw a very interesting visual gestalt atop the granite: a bottle of Midol, a ticket to the movie The War Game, a Spring Mobilization Against the War leaflet, a stick of English Leather cologne, one stuffed parrot, one candy bar, a chap stick, one dozen red roses, one dozen white geraniums, one dozen yellow geraniums, one "Get Fugged" button, some coins, sugar wafers, coat buttons & two seeds of marijuana. "So long, Joe," Tuli said as we walked down the hill.

Bleedster Scott W. Langill, 2006
---
Use your back button to return to your last page
or visit February 20
---


2003 -- [February 22] Arthur Moyse dies... ... show details

---
Use your back button to return to your last page
---


1849 -- [February 24] Nicolas Thomassin lives (1849-1919) French weaver, socialist, anarchist, participant in "Sans patrie" (formed October 18, 1891) with Gustave Bouillard, Pierre Leroux, Paulin Mailfait, etc..
Supported Jean Baptiste Clement for legislative election in 1884, lost his job & became a news vendor for "Le père Peinard" & "La révolte." Started the anarchist groups "Les sans Patrie" & "Les deshérités de Nouzon" in 1891 — which resulted in police harassment & numerous arrests. In 1916, Thomassin was still listed as a subscriber to "Cubilot," published by the libertarian colony of Aiglemont.

http://www.ephemanar.net/octobre07.html#thomassin




---

Use your back button to return to your last page

---


1888 -- [February 24] "Australian ballot"
Today the phrase "Australian ballot" is used to distinguish voting by a secret ballot as opposed to a face-to-face town meeting, but that is not what the term actually means. Prior to 1892, ballots listing only favored candidates were provided by candidates, parties & newspapers. The Australian innovation adopted by some was the use of government-printed ballots that listed all qualifying candidates.

Ironically, at the same time that some US states started using the "Australian" ballot, Australia was beginning the process of abandoning it, in favor of the modern Australian ballot, which is a preference ballot used for IRV & PR elections.

In some elections using this new system, there was some protest of the new voting procedure.

Formerly, voters could prepare ballots at home or simply pick up party ballots on their way to the polls. Voters had no need to mark ballots, they simply had to deposit them in the ballot box.

Now the voters had to go into a voting booth & find the names of their preferred candidates & mark the right number of boxes depending on how many seats were being filled for each office. There were long lines waiting for ballots & spaces in polling booths, accompanied by many complaints.

The use of the Australian ballot also had implications for independent candidates & smaller parties. How was it to be decided which candidates to list on the official ballot?




---

Use your back button to return to your last page

---


1889 -- [February 24]
Manifestations en faveur de la réduction de la journée de travail à huit heures. Premier numéro du Père Peinard de l'anarchiste Émile Pouget.

Émile Pouget's "Le Pere Peinard" begins publishing. A signatory to the "Charter of Amiens" (1906), endorsed by the CGT, Pouget also wrote numerous books & pamphlets, including "Direct Action" (1910), & "Sabotage."





---

Use your back button to return to your last page

---

1909 -- [February 24] Scotland: Ethel MacDonald lives.

SCOTS "SCARLET PIMPERNAL"
Glasgow-based anarchist activist &, during the Spanish Revolution, a prisoner aid militant, propagandist on Barcelona Loyalist radio, captured by the fascists.
---
Use your back button to return to your last page
---


1912 -- Lawrence Textile Strike ("Bread & Roses Strike")
Many strikers are sending their kids to safe homes with friendly families in other cities. The exodus has generated so much publicity that Lawrence authorities have resolved to crush it.

Today they force 35 women & their children into patrol wagons. After charging the women with neglect & handing jail sentences & fines to the organizers, the town fathers send 10 of the kids to the Lawrence poor farm. This prompts only more publicity, forcing Congress to investigate the strike. Sixteen children will testify, describing the poverty that led them to leave school & take jobs in the mill.

The American Woolen Company will have no choice but to yield to the strikers' demands.

The poem "Bread & Roses" by John Oppenheim, which emerged from this strike, has been put to music & recorded by many musicians; for example: # Mimi Fariña; # Judy Collins: Bread & Roses. 1976. This was also a promo single: "Bread & Roses" (mono)/"Bread & Roses" (stereo) (E-45355) # Bobbie McGee: Bread & Raises. 1981. # John Berquist: Fire In The Jackpine. Half Moon (1002) 1981. # Pete Seeger, Jane Sapp, & Si Kahn: Carry it On: Songs of America's Working People. 1986. # John Denver: Higher Ground. 1988. [credited to Oppenheim] # Gerri Gribi: The Womansong Collection. 1996. # Ani DiFranco: on the various artist compilation Fellow Workers. 1999. [credited to Oppenheim/Utah Phillips]* # Dan Barker: Friendly Neighborhood Atheist. # Pat Humphries: Hands. Appleseed, 2001. # New York City Labor Chorus: Workers Rise. Orchard (801536) 2001. # Bluesteins: * Shut Up & Sing! Greenhays (70720). * Travelin' Blues. Swallow (LP-2003) 1983. # Judy Gorman: The Rising of Us All. 2003.http://en.wikipedia.org/wiki/Bread_and_Roses/a>
http://www.reocities.com/CapitolHill/5202/rebelgirl.html
http://www.hartford-hwp.com/archives/45b/index-a.html
http://www.spartacus.schoolnet.co.uk/USAlawrence.htm


---

Use your back button to return to your last page

---



1982 --

May 19, 1928 Tronchet, Pignat & Vuattolo instigated a wildcat strike which lasted 15 days, resulting in a reduction of working hours, minimum wages, etc.

In the '30s Lucien Tronchet was in charge of the L.A.B. (League of Action of the Building Industry), implementing direct action against the owners. He went to Spain in 1936, with Luigi Bertoni, joing the anarchist forces fighting Franco.

In 1940 Tronchet was condemned to 8 months of prison for his antifascist activities. Following WWII, in addition to his militant union activities, he fought for abortion rights, antimilitarism, & creation of co-operatives.

In the 1970s he supported the Geneva squatters movement & wrote a biography of his friend, Clovis Pignat, une vocation syndicale internationale (Lausanne, 1971).




---

Use your back button to return to your last page

---



1923 -- [February 26] The Mohegan Colony Association, based on anarchist principles.

Mohegan Colony was established at the South end of Mohegan Lake in 1930 as a utopian attempt to provide an egalitarian way of living & raising one's family.

Part of the Modern School movement, Mohegan Colony was a hotbed of new thinking. The Colony established its own school, & had some 300 families. A number of publications were issued by the Mohegan Modern School in Peekskill. The homeowner association survives, & strives to retain some of the history...

http://www.yorktownhistory.org/homepages/may00.htm


---

Use your back button to return to your last page

---



2001 -- [February 26] US: Seattle ACORN workers strike. Seattle area office shut down after employer refuses to recognize Public Interest Workers IU 670 union of the IWW.

ACORN (Association of Community Organizations for Reform Now) workers organized a union in the IWW, in response to unpaid overtime, late or short paychecks, no breaks, & a lack of safety & sexual harassment policies.

"Everyday as organizers we go out into neighborhoods & get people to organize to demand better living & working conditions, & when we tried to do that in our own office we were denied that right," said Alexa Gilbert, one of the striking workers.

Workers saw the need to strike, walked out with 25 supporters, & began their picket line.




---

Use your back button to return to your last page

---



1905 -- [February 27] US: Aparece Regeneración en San Luis Missouri ...

Segunda época de Regeneración. Aparece el primer número en San Antonio Texas, con Ricardo Flores Magón como director, Juan Sarabia en la redacción y Enrique Flores Magón en la administración Se publica el libro Los Grandes Problemas Nacionales de Andrés Molina Enríquez.

---

Use your back button to return to your last page

---




1913 -- [February 27] After 25 days (Feb. 5-27th) of deliberations, the Paris trial of the Bonnot Gang ("Bande à Bonnot") ends & sentencing follows:

Raymond Callemin, Eugène Dieudonné, André Soudy (see the following entry for details), & Antoine Monier, are condemned to death;
Paul Metge & Edouard Carouy get life without parole (Carouy commits suicide today in his cell). Their accused accomplices: Jean de Boe: 10 years forced labor; Gauzy: 18 months prison; Kibaltchiche (aka Victor Serge, editor of L'Anarchie): five years prison. Rirette Maitrejean is freed. Louis Rimbault, sentenced to prison, fakes mental illness & gains his release. Eugène Dieudonné's death sentence was commuted to life, thanks to efforts on his behalf by Callemin prior to his own execution. After several escapes, & following a campaign for his release headed by Albert London, he was pardoned in 1925.

See Richard Parry, The Bonnot Gang (London: Rebel Press). Clave, Godard. Viel Blut für teures Geld: Das kurze, aber dramatische Leben des Jules Bonnot und seiner Komplizen. Aus dem Franz. von Manfred Showa. (Berlin: Karin Kramer Verlag, 1990. 44 p.: tout en ill., bibl.)


Richard Parry's The Bonnot Gang, (Rebel Press) punctures the romanticism of "illegality" & individual armed struggle. He sees the Bonnot Gang as a temporary coalition of individualist anarchists drawn together by the anarchist individualist weekly L'Anarchie & criminals who donned the cloak of anarchism in their search for a convenient philosophical excuse for their actions — without support of the populace or the rest of the anarchist movement.

See also Doug Imrie's article, "The Illegalists" in the Stan Iverson Archives, & background material on the Bonnot Gang, online,
http://recollectionbooks.com/bleed/Encyclopedia/BonnotGang/calleminWhy.htm
http://www.mindspring.com/~acheslow/AuntMary/bonnot/bonnot.html
http://en.wikipedia.org/wiki/Bonnot_gang http://www.ephemanar.net/fevrier22.html
http://www.ephemanar.net/fevrier27.html#bonnot
http://www.ephemanar.net/avril28.html
http://durru.chez.com/bonnot/bonnot.htm


---

Use your back button to return to your last page

---



1861 -- [February 28] Antoine Cyvoct lives (1861-1930). French anarchist, Lyons militant. Wrongly accused of being the author of the bombing of the Bellecour Theatre restaurant in Lyon on October 22, 1882.

Antoine Cyvoct was also a defendant in the "Trial of the 66," (see 28 January 1883) & was sentenced to five years in prison.

Cyvoct had taken refuge in Switzerland & Belgium but was extradited to France in 1883, tried for the October 22 attack, & sentenced to death, despite the court's failure to prove he was responsible. His sentence was commuted to forced labor.

Despite a massive campaign by the anarchists in 1895 to gain his release, Cyvoct was not amnestied until March 1898. This same year, Cyvoct was nominated for the legislative elections, "To draw attention to the cases of the anarchists remaining in prison."

Cyvoct then worked in the bookstore business, & gave talks in the anarchist circles on living conditions in the prisons.




---

Use your back button to return to your last page

---



1887 -- [February 28] Clément Duval has his death sentence commuted

"Theft exists only through the exploitation of man by man...when Society refuses you the right to exist, you must take it...the policeman arrested me in the name of the Law, I struck him in the name of Liberty..."

Clément Duval attempted escape 20 times, & after finally succeeding, reached New York, where he lived until age 85, surrounded by Italian anarchist comrades.

See his book, Moi, Clément Duval, bagnard et anarchiste (Introduction by Marianne Enckell; Les Editions ouvrières, Paris, 1991)

---

Use your back button to return to your last page

---



1913 -- [February 28] André Soudy (1892-1913), French anarchist illegalist, member of the Bonnot Gang, is sentenced to death.

Soudy first met Jules Bonnot & other gang members at the anarchist Romainville colony (where "L'anarchie," edited by Victor Serge, was published).

On March 25, 1912, Soudy took part in an attack in which two people were killed.

He was captured March 30, 1912 & guillotined with Raymond Callemin & Antoine Monier on April 21, 1913.

See background details & links in the previous entry above.


---

Use your back button to return to your last page

---



1940s --

---

Kenneth Rexroth & the San Francisco Libertarian Circle

The most lively literary salon in the Bay Area in those days was a circle that met on Friday nights in poet Kenneth Rexroth's apartment over Jack's Record Cellar, at Page & Divisadero.

Rexroth grew up in Chicago, where he owned a tearoom called the Green Mask, featuring jazz & poetry, with a whorehouse on the floor above. Moving to San Francisco in the '30s, the young Rexroth exhorted dockworkers to unionize in a mimeo sheet called The Waterfront Worker, & applied his efforts in the League of Struggle for Negro Rights & the Fellowship of Reconciliation, ladling out pea soup to young Catholics held in detention camps as Conscientious Objectors to the Second World War.

Rexroth loved jazz & knew the guys who played it, & translated poetry & drama from several languages, including classical Greek, Provençal French, & Japanese. He prided himself on reading the Encyclopedia Brittanica cover to cover each year, & published more than a dozen books in his lifetime, including an autobiographical novel, & books of criticism on subjects ranging from contemporary poetry, to Hasidism, to Anarchism, to Zen.

Rexroth's earliest poems sound remarkably like the work of the '80s "Language Poetry" school, abandoning photographic realism in an attempt to shed cliché & sentimentality. His mature poems, however, speak in language that is colloquial, sensual without being sentimental, calling forth the High Sierra granitescapes that Rexroth liked to make love in, with a crispness of image, a classical sense of balance, & elegiac gravity.

Rexroth's apartment on Page Street was a library, its shelves lined with the heartwood of the classical literatures of East & West; & Rexroth had a caustic wit, & an ego, to match his erudition.

One of the young poets who attended these salons was Philip Whalen, who would appear in Kerouac's novels as Warren Coughlin & Ben Fagin — "a quiet, bespectacled booboo, smiling over books." Whalen had been invited down from his job as a firewatch on Sourdough Mountain in the North Cascades by Gary Snyder, with whom Whalen had shared rooms at Reed College. For over a decade, Rexroth's weekly "at-homes" brought together geniuses in diverse forms — from Helen Adam's contemporary ballads, to James Broughton's bawdy nursery rhymes & experimental films. Whalen (who now teaches Zen at the Hartford Street Zen Center in the Castro) recalled the atmosphere at these Friday night conclaves:

"It was always very interesting, because there were young poets there, & older ones, visiting luminaries from different professions & arts. People said it was boring because Kenneth talked all the time. But Kenneth was a marvelous talker, so I didn't mind if there was anybody else famous there or not."

It was at one of these salons that Ginsberg first heard Rexroth read his scathing blast, "Thou Shalt Not Kill":

You,
The hyena with polished face & bow tie,
In the office of a billion dollar
Corporation devoted to service;
The vulture dripping with carrion,
Carefully & carelessly robed in imported tweeds,
Lecturing on the Age of Abundance;
The jackal in the double-breasted gabardine,
Barking by remote control,
In the United Nations...
The Superego in a thousand uniforms,
You, the finger man of the behemoth,
The murderer of the young men...


Through Rexroth, Ginsberg met Robert Duncan, whose essay "The Homosexual in Society" brought dialogue about homosexuality in America into the open. Duncan was a master poet & teacher in his own right, & a generative influence on many contemporary Bay Area poets, like Thom Gunn & Aaron Shurin.

Though one prevalent myth is that the Beats were a lone wake-up call in '50s America, that summons did not come from nowhere. Laying the intellectual foundation for the Beat breakthrough, the Rexroth circle was a ground of opposition: well-read & international, homosexual & heterosexual, poets & artists from several generations of revolt.

This reference excerpted from "How Beat Happened" by Steve Silberman; in full see:
http://ezone.org/ez/e2/articles/digaman.html


---

Use your back button to return to your last page

---


1996 -- [February 28] Maximilien Rubel
Maximilien Rubel dies in Paris at the age of 82 in late February. He had originally arrived in Paris in 1931 to finish his studies in philosophy, sociology & law that he had started in his home town of Czerlowitz, which had been first ruled by the Austro-Hungarians, then by the Romanians, & is now in the Ukraine. He began to frequent radical circles & to express solidarity with the struggle for social emancipation., particularly from 1936 when he gave support to the efforts of the Spanish Anarchists. This activity put him in contact with unorthodox Marxists, Anarchists & revolutionary syndicalists. His militant activity began in earnest during the Second World War when he wrote a number of leaflets in German (his mother tongue) distributed among the German forces of occupation by the tiny Revolutionary Proletarian Group in which he was active alongside Roger Bossiere, still a militant today! The leaflets denounced both Nazism & the Western imperialist powers. He took the double risk in this very dangerous work of being both a Jew & a revolutionary.

http://www.afed.org.uk/org/issue44/obit.html
http://findarticles.com/p/articles/mi_qa3780/is_199707/ai_n8763405
http://plusloin.org/plusloin/spip.php?rubrique6



---

Use your back button to return to your last page

---

3500 --
---
anti-CopyRite 1997-3000, more or less
Subscribe to daily email excerpts & updates (include the words 'subscribe bleed' in subject field),
or send questions, additions, corrections to:
BleedMeister David Brown
Visit the complete Daily Bleed Archives
The Daily Bleed is freely produced by Recollection Used Books
Over 1 million visitors since May 29, 2005

anarchist, labor, radical books
See also: Anarchist Encyclopedia
http://recollectionbooks.com/bleed/gallery/galleryindex.htm
Stan Iverson Memorial Library
http://recollectionbooks.com/siml/
Anarchist Time Line / Chronology
http://recollectionbooks.com/bleed/indexTimeline.htm